2015 Pine Tree & Pine Cone
          Award Winners
Each spring the MWPA collects nominations from its membership for the Pine Tree and the Pine Cone.  The nominees have all shown innovation, growth, success and leadership in their respective  industry sectors.  The nominations go to committee and are deliberated upon until winners are chosen.  Having 2 winners for a large and small company allows the MWPA to showcase the creativity and innovative spirit at both ends of the manufacturing spectrum.  We are very please to announce the 2015 award winners: Pride Manufacturing and Longleaf Lumber.
Mark your calendars!
We will be celebrating their achievements at a banquet July 21, 2015, Waterville Elks Club.  More information to follow.  Won't you join us!
Pine Tree Award Winner
               Pride Manufacturing Company, LLC                 
Pride Manufacturing Company was founded in 1930 for the purpose of specialized wood products production. Today Pride is the world's largest manufacturer of wooden golf tees, thanks to a state-of-the-art technology that enables Pride to produce and sell more tees than all of our competitors combined.
Over the past 80 years of dominance as the world's leading golf tee producer, Pride Manufacturing Company has expanded to become a full line supplier of quality golf accessories.
Pride Mfg. has recently been awarded a contract to produce the iconic Lincoln Logs building set.  Up until recently, manufactured in China, its parent company K'Nex has returned the majority of production back to the USA and Pride Mfg. in Burnham.  Pride currently employs 130 people and plans on adding employees as the new line ramps up production.
Pine Cone Award Winner
Longleaf Lumber, LLC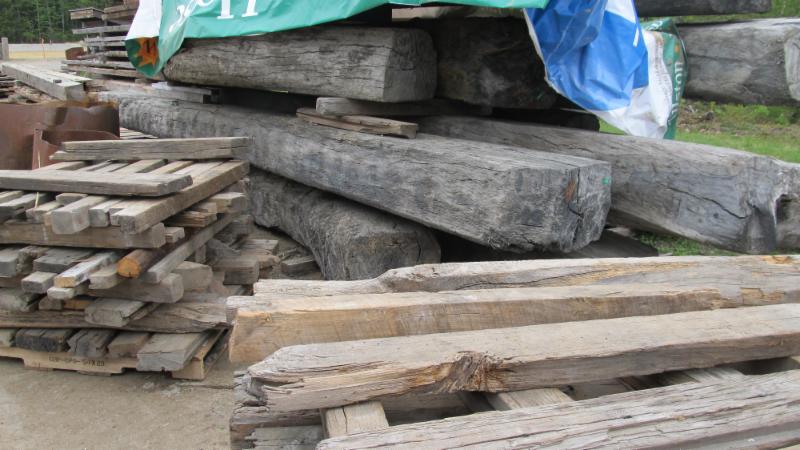 Longleaf Lumber is a reclaimed and antique lumber mill. They salvage woods from industrial, agricultural, and large residential buildings throughout the Eastern United States. Longleaf Lumber mills flooring, paneling, stair treads, mouldings, and other fine reclaimed wood products. They retail other green building products such as cork and sustainable linoleum flooring. 
Their first mill opened in Somerville, MA in 1997 and  has since moved to Berwick, ME, and their warehouse to Cambridge, MA. They currently employ 14 people in their Berwick location.  Their two reclaimed wood showrooms are in Cambridge, MA, and New York City, NY. 
 Longleaf Lumber has been a member of the MWPA since 2007.